Fall is on the horizon; the leaves are beginning to change color, Halloween decorations are popping up in stores and the kids are getting ready to head back to school. Through all of the changes that autumn brings, one stands out among the pack: the return of football season. With the return of football comes the return of the celebrations surrounding the game, which includes the pastime of the tailgate party.
If you want to make the 2017 football season the best it can be, regardless of your favorite team's performance, try out these handy tips for tailgating that will score the most points with your friends and family.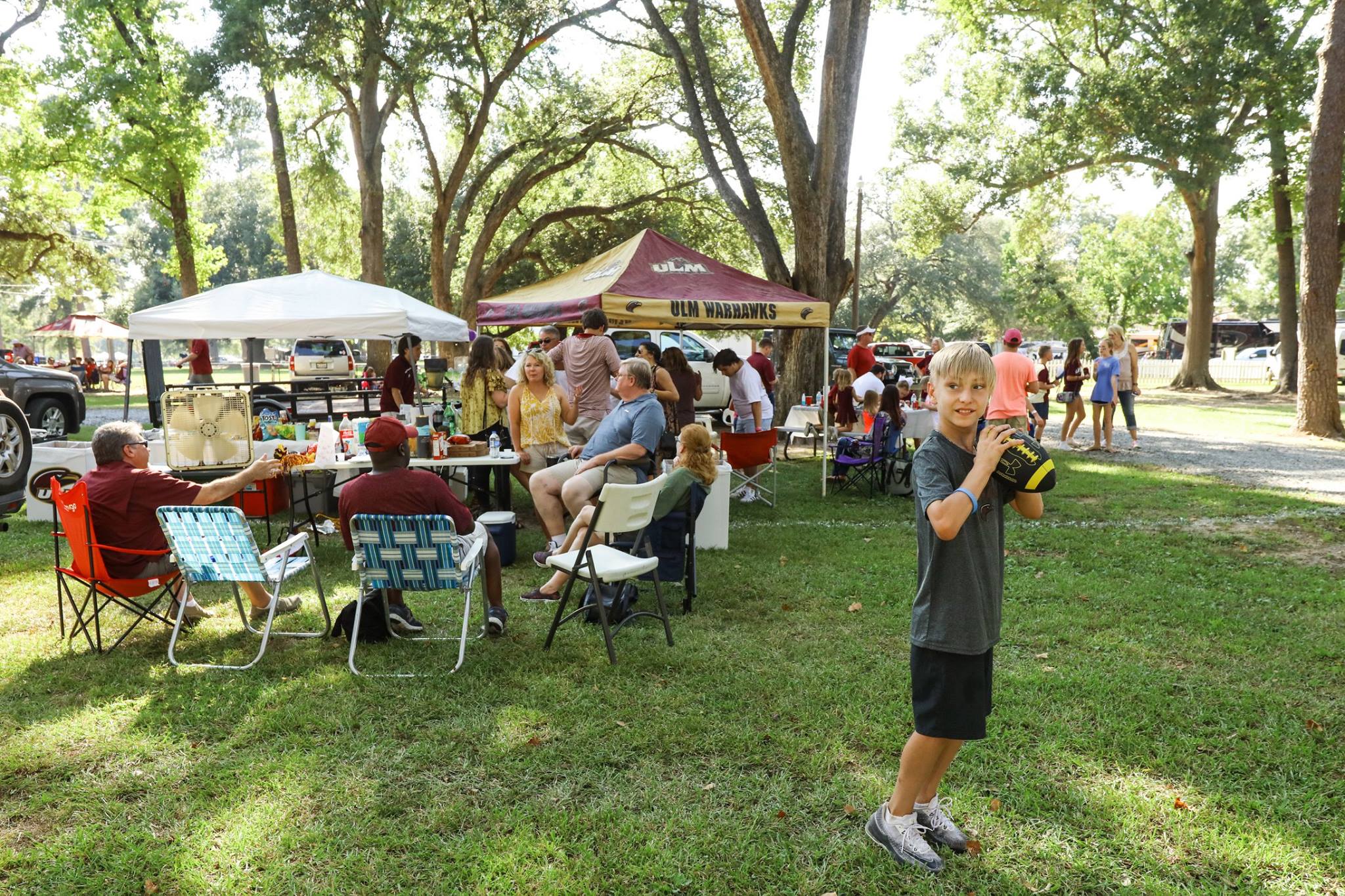 Photo by Emerald McIntyre/ULM Photo Services
Do your homework
Perhaps the best tip that you can apply generally to a successful tailgate party is the idea of having a game plan. This can apply to multiple facets of tailgating from well before game time through to the last whistle.
TheKitchn.com's Christine Gallary recommends starting by doing your diligence with regards to researching your tailgate location. If you are headed to a parking lot outside or adjacent to the home field, it is important to know what the facilities permit. Specifically, you will want to know if they have restroom facilities (or where the nearest public bathrooms can be found), what their rules are with regards to open flames and alcohol and the earliest that you can arrive to set up.
When you have a sense of where you will be and what is allowed, create a checklist of what you will need to bring. This should include, among other things: chairs and tables for guests, some kind of covering in case the weather is disagreeable, coolers, cutlery and dishware, a first aid kid and enough garbage bags to clean up after yourself. It is also advisable to pack a change of clothes in case the weather is different from what is anticipated; for better accuracy, check your forecast on several different days leading up to the game.
Eat smart, save money
Once you are familiar with the locale, you can start planning for food and drinks, which TheStreet.com's Kristin Colella notes should include scanning your preferred grocer's weekly ad for the best deals and coupons. If, for example, a certain kind of meat is particularly cheaper for a given week, it would be more cost effective to plan your tailgating fare around recipes that accommodate lower-priced cuts.
Sides like pasta salad, potato salad or macaroni and cheese are also good complements for a tailgate buffet not just because they are delicious, but because they are inexpensive to make and quite filling. To save time and stress, you can prepare these and other sides well before game day and pack them up in coolers.
Stay hydrated
Though the weather may gradually be cooling off, it is imperative that you bring enough water to stay hydrated during the pre-game proceedings. Large flats of inexpensive plastic water bottles are essential for your tailgate party, as they can both serve the purpose of keeping guests hydrated when the going gets hot and of keeping hands and faces clean when the going gets sticky. Just be sure that you collect all of your bottles when finished and deposit them in the nearest recycling bin.
By taking the proper steps and ensuring that you have everything you need, you will be able to enjoy a stress-free tailgating party that will have everyone laughing, smiling and chanting for the home team.
This article is presented by Ryan Honda of Monroe.