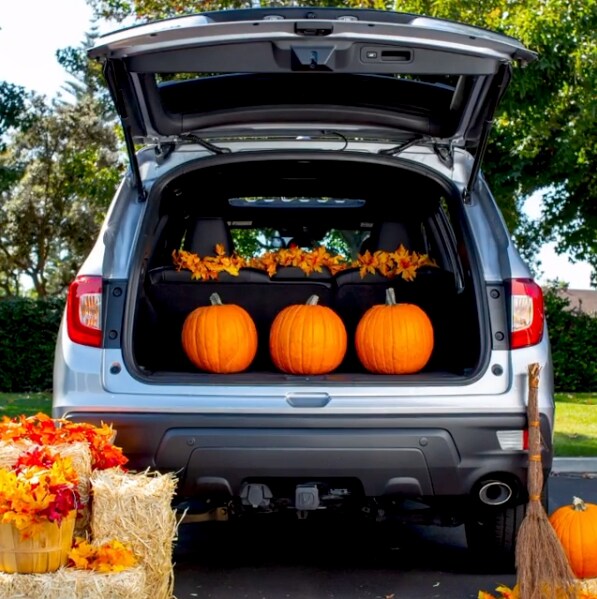 Being sure to properly inflate your tires is key to staying safe out on the road, improving your fuel economy, and getting the most out of your tire performance. Ryan Honda in Monroe, Louisiana is committed to helping you keep your vehicle's tires in great shape as you drive into all of your fall travels. Your local Honda dealership wants to share some tips with our Rayville, Bastrop, Farmerville, and Ruston, Louisiana neighbors for how to properly check your tire pressure and inflate your tires. Correctly inflated tires can provide a more comfortable ride balance and more responsive and improved handling.
Proper tire inflation levels can be found by looking at the sticker on the driver-side door jam or in your owner's manual. Using a tire pressure gauge is the best way to get the correct pounds per square inch (PSI) reading for your tires. If you find that you need to inflate your tires, it is recommended that you do so when the tires are cold, such as in the morning after your car has been sitting overnight. To properly check your tire pressure, you can follow the steps below:
Unscrew the cap from the stem valve

Press the tire gauge against the valve stem, making a flat connection that seals completely

Remove the gauge from the valve stem after the stick pops or the dial moves. If you hear air escaping, stop and reset the gauge before trying again

Read the gauge to decide if the tire pressure is within the recommended range

If your tire pressure is lower than recommended, inflate your tire with an air compressor

After adding air, check your tire pressure using the gauge again to confirm the tire pressure is now within the recommended limits

If your tire pressure is higher than the recommended range, release air from the tire. Many tire pressure gauges have a small bead or dot on the back that is designed to be pressed into the center of the valve stem to release air

After having released some of the excess air, check your tire pressure again to figure out whether your tire needs more air added or removed from the tire
Are you looking for help with tire care for your vehicle? The service technicians at your local Honda dealership in Monroe, Louisiana are here to help you keep your vehicle running smoothly all fall long. Head over to the service department at Ryan Honda today at
1007 Oliver Rd, Monroe, LA 71201
. You can also call us at (318) 998-4510 to speak with a member of our professional service team. Our service hours are Monday-Friday 7:30 AM-5 PM. You can also
schedule your service appointment
online anytime.